Spare Parts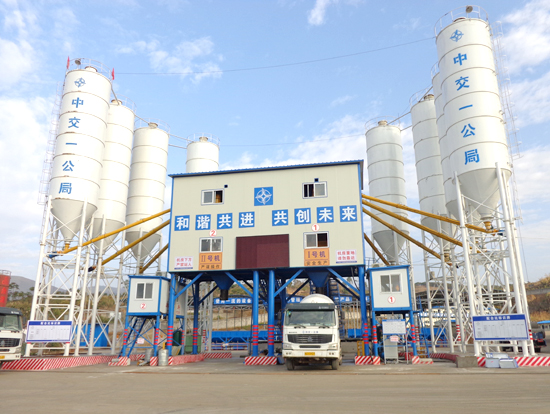 HZS90 concrete mixing plant
Field of application: JIANXIN The newly-developed HZS90 concrete mixing plant production line saves money as much as possible on the premise of ensuring engineering efficiency, and the equipment reliability is high. The modular structure design makes installation and demolition more convenient...
Equipment introduction
JIANXIN The theoretical productivity of the HZS90 concrete mixing plant is 90m3/h, which is also called a 1.5-yard mixing plant. This is an economical mixing equipment that is based on the advantages and advanced technologies of the company's mixing plant and mixing plant. This series of mixing stations guarantees Under the premise of engineering efficiency, the maximum savings of capital, and equipment reliability; modular structure design, make installation, demolition more convenient, safe, comfortable, reliable, product mixing effect is good, high production efficiency. The system is safe and reliable and easy to maintain. The concrete mixing plant, which can be used in large-scale projects, is also applied in medium-sized projects. It is a widely used mixing station equipment and is applicable to roads, airports, ports, hydropower and other large-scale projects and prefabricated components, and commercial concrete. The production of such large quantities of concrete is widely used in various engineering constructions.
Fuzhou 90 concrete mixing plant

Yunfu 14 bur concrete mixing plant

Double 90 concrete mixing plant

Lhasa 90 concrete mixing station

China railway 22 bureau 90 concrete mixing station

Zhoukou 90 concrete mixing station
Main details
01

Mixer system

JS1500 forced concrete mixer output is 1.5 cubic meters each time, also known as 1.5 cubic meter compulsory mixer. It is a high-efficiency compulsory mixer developed by our factory based on Sicoma's compulsory mixer and the using characteristics of domestic users. Usually it is used as the mixer of HZS75 mixing plant or HZS90 mixing plant.

02

Mixer system

MPC1500 vertical shaft planetary mixer is also called 1.5cbm planetary concrete mixer. Jianxin Machinery's vertical shaft planetary mixer adopts advanced technology. The whole machine has stable transmission, high mixing efficiency, high mixing uniformity, unique sealing device without slurry leakage problem,and large space for maintenance.

03

Batching system

The PLD2400 concrete batching machine is an efficient and intelligent batching machine launched by Jianxin Machinery according to many years of research and domestic engineering construction requirements. The capacity of the PLD2400 storage hopper is 2400L, and the batching material quantity can be 2-5 kinds.

04

Cement silo

The cement silo is divided into three types: flake cement silo, integral cement silo, and horizontal cement silo. In order to prevent the powder from arching, an arch breaking device is installed at the cone part of the silo; it can be designed as a bolted cement silo, which is convenient to transport and easy to use.

05

Conveying system

The aggregate conveying system adopts the lifting bucket feeding method. The big advantage is that it occupies a small space and saves land resources. The belt conveyor is an ideal efficient continuous transportation equipment, which has the advantages of long transportation distance, large transportation volume.

06

Control System

The core of 90cbm concrete mixing plant is the control system. The whole machine adopts computer control, which can be controlled automatically or manually. The operation is simple and easy to master. Dynamic panel display can clearly show the operation of each component, and can store and print report data.
Technical Parameters
project
Maximum productivity
Mixer model
Batcher model
Discharge height
Working cycle time
Weighing accuracy
HZS90
90m3/h
JS1500B
PLD2400
4100(mm)
60(S)

aggregate

±2%

cement

±1%

water

±1%

Additives

±1%
| | | | |
| --- | --- | --- | --- |
| project | Maximum productivity | Mixer model | Batcher model |
| HZS90 | 90m3/h | JS1500B | PLD2400 |
Related Products
INFO REQUEST
Tel:18437125333/0371-86598800
Fax:+86-371-86599393
E-mail: jianxin@zzjxcorp.com
Address:West 200m of Guangwu Road and G310 National Way intersection, Xingyang-Zhengzhou City, Henan Province, 450100 China
WeChat:18437125333
INFO REQUEST