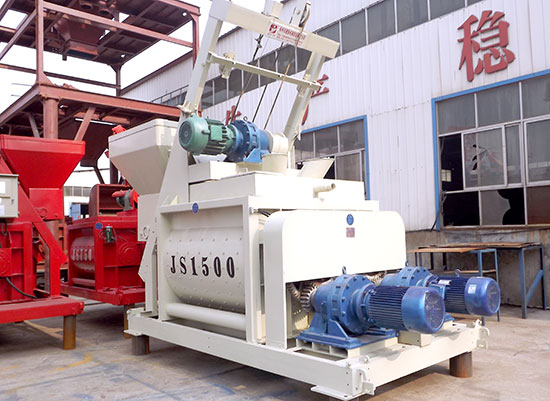 JS1500 concrete mixer
Production capacity: ≤90m3/h

Mixer model: JS1500

Discharge capacity: 1500L
Field of application: JS1500 Concrete Mixer manufactured by Jianxin Machinery has the dual advantages of separate operation and can integreted with the PLD series batching machine to form a concrete mixing plant. Can mix dry concrete, plastic concrete, fluid concrete, lightweight aggregate concrete and ....
WhatsApp:0086-18437125333
Equipment introduction
JS1500 concrete mixer is a large and medium-sized mixer, mainly suitable for larger construction projects.It is a type of forced horizontal shaft mixer and is a multifunctional mixer. It's not only mixing dry hard concrete but also mixing lightweight aggregate concrete.JS1500 Concrete Mixer has the dual advantages of separate operation and can integreted with the PLD series batching machine to form a concrete mixing plant.


Product details
JS1500 concrete mixer Mixing system
The mixing system is composed of an electric motor, a pulley, a speed reducer, an open gear, a stirring drum stirring device, an oil supply device and the like. The motor is directly connected to the cycloidal pin reducer, and the two output shafts of the reducer are driven by two pairs of open gears to rotate the two horizontally arranged stirring shafts at the same speed.

JS1500 concrete mixer Feeding system
The feeding system is composed of a hoisting mechanism, a feeding dragon frame, a hopper, a feeding nozzle and the like. The brake motor drives the reel to rotate through the reducer, and the wire rope climbs along the loading rack rail through the pulley pulling hopper. When climbing to the preset height, a pair of rollers on the bottom door of the hopper enters the water rail of the loading rack, and the bucket door automatically opens. The material is fed into the mixing drum through the feed nozzle.

JS1500 concrete mixer Discharging system
The unloading system consists of unloading door, air pump, reversing valve, air valve, cylinder, electrical and other mechanisms.The discharge door is at the bottom of the mixer, and the pneumatic discharge and the opening and closing position of the discharge door are controlled by the cylinder. The position of the sealing strip can be adjusted to ensure the sealing of the discharge door. The unloading manual operating lever of JS1500 concrete mixing station is used for emergency unloading during temporary power failure and cylinder failure. It should be removed in peacetime to prevent injury.
JS1500 concrete mixer Electrical System
The electrical circuit of JS1500 concrete mixer has air switch, fuse, thermal relay, short circuit protection and overload protection. Control buttons and air switch handles and indicators are located on the distribution box door and have a door lock. There is a protective cover on the button.

Technical Parameters
Project
Discharge capacity
Feed capacity
Theoretical productivity

Maximum granule of aggregate

(Lithotripsy/Pebble)

Speed of mixing blade
Power of agitator
Improve motor power
Pump motor power

Shape size

(Length, width and height)

JS1500A
1500L
2400L
≤90m³/h
≤60/80
19.5(R/min)

2×8(number)

2×22KW

YEZ160L-4Project

15KW

50DWB20-8A

2.2KW

4720×2200

×3000
Project
Discharge capacity
Feed capacity
Theoretical productivity

Maximum granule of aggregate

(Lithotripsy/Pebble)

Working cycle time
Power of stirred motor
Speed of stirred motor

Shape size

(Length, width and height)

JS1500B
1500L
2400L
≤90m³/h
≤60/80

60(S)

2×22KW

24.5(r/min)

3000×2400

×2125
| | | | |
| --- | --- | --- | --- |
| Project | Discharge capacity(L) | Feed capacity(L) | Theoretical productivity(m³/h) |
| JS1500 | 1500L | 2400L | ≤90m³/h |
Related Products
INFO REQUEST


Tel:0086-18437125333/0086-371-86598800

Fax:+86-371-86599393

E-mail: jianxin@zzjxcorp.com

Address:West 200m of Guangwu Road and G310 National Way intersection, Xingyang-Zhengzhou City, Henan Province, 450100 China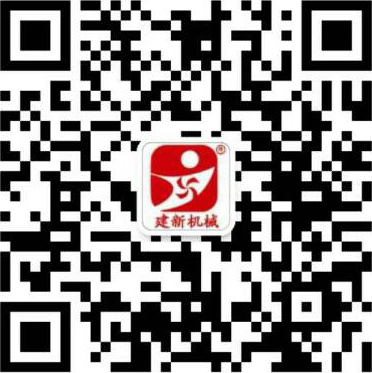 WeChat:18437125333

INFO REQUEST