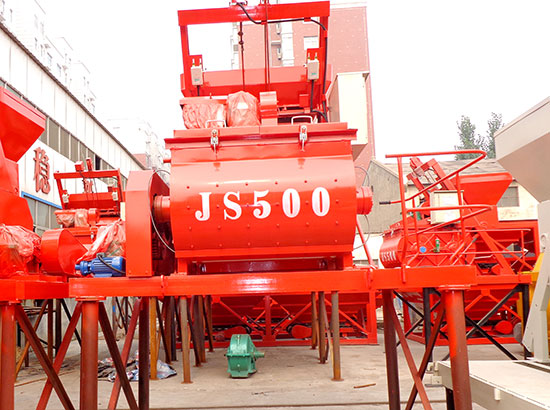 JS500 concrete mixer
Field of application: JS500 concrete mixer manufactured by Jianxin Machinery is an advanced and ideal model in domestic and abroad. It has a high degree of automation, good mixing quality, high efficiency, low energy consumption, low noise, easy operation, and fast discharge speed....
WhatsApp:0086-18437125333
Equipment introduction
Jianxin Brand JS500 concrete mixer is an advanced ideal model which is adopt domestic & international technics.This mixer has double superiority to do independent operation alone, or form a simple concrete batching plant together with PLD series aggregate batching machine. Also can be used as concrete batching plant's main host.It's a kind of widely used heigh efficiency mixing machine.


Product details
JS500 concrete mixer Mixing system
JS500 concrete mixer mixing system consists of electric motor, pulley, reducer, open gear, mixing drum stirring device, oil supply device and other components. During operation, the motor drives the secondary gear reducer. The two shafts of the reducer drive the two horizontal agitating shafts to reverse at the same speed through the two pairs of open gears.

JS500 concrete mixer Feeding system
JS500 concrete mixer feeding system consists of hoisting mechanism, loading frame, hopper, feeding nozzle and other components. The brake motor ensures that the hopper reliably stops at any position during full load operation. The magnitude of the braking torque is adjusted by the large nut of the rear seat of the motor.

JS500 concrete mixer Discharging system
The JS500 concrete mixer discharging system is composed of unloading door, cylinder or hydraulic cylinder and other mechanisms.It has three structures: hydraulic control, pneumatic control, and manual control. The discharge door is installed at the bottom of the mixer, and the motor discharge is realized by a cylinder or a hydraulic cylinder.

JS500 concrete mixer Electrical System
The electric control circuit of JS500 concrete mixer is equipped with an air switch, a fuse, and a thermal relay, and has the functions of short circuit protection and overload protection. All control buttons and air switch handles and indicators are placed on the distribution box door with a door lock.The electrical components in the distribution box are mounted on a single edge plate, which is safe and reliable, and easy to operate and maintain.

Technical Parameters
project
Discharge capacity
Feed capacity
Theoretical productivity

Maximum granule of aggregate

(Lithotripsy/Pebble)

Speed of mixing blade
Power of agitator
Improve motor power
Pump motor power

Shape size

(Length, width and height)

JS500
500L
800L
≤25m³/h
≤40/50
31(R/min)

2×7(number)

18.5KW

5.5KW

1.1KW

4461×3050

×4180
| | | | |
| --- | --- | --- | --- |
| project | 出料容量(L) | Feed capacity(L) | Theoretical productivity(m³/h) |
| JS500 | 500L | 800L | ≤25m³/h |
Related Products
INFO REQUEST


Tel:0086-18437125333/0086-371-86598800

Fax:+86-371-86599393

E-mail: jianxin@zzjxcorp.com

Address:West 200m of Guangwu Road and G310 National Way intersection, Xingyang-Zhengzhou City, Henan Province, 450100 China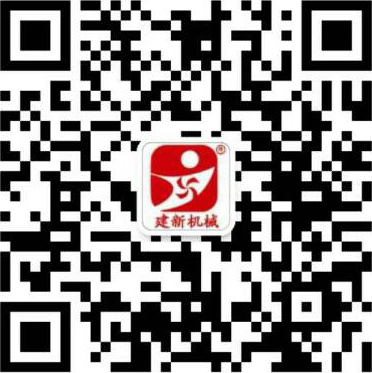 WeChat:18437125333

INFO REQUEST