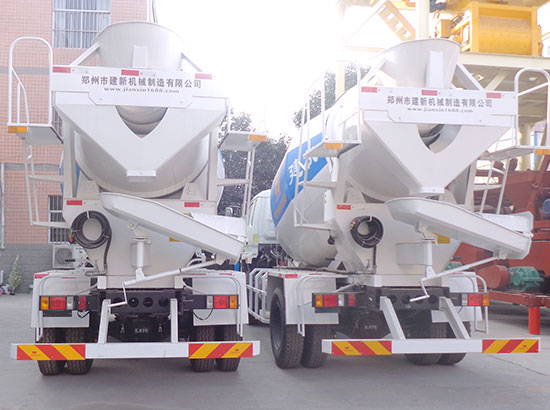 HJC concrete mixer truck
Mixer capacity: 3-6m3

Inlet height: 3.1-3.2m

Outlet width: 1m
Field of application: Jianxin Brand HJC Concrete Mixer Drump and Truck Chassis is assembled by eight sets riding bolts, nuts, washers and special horns to form a whole concrete mixer transporter. Its main function is to mix concrete and transport the ready mixed concrete to contruction site.
WhatsApp:0086-18437125333
Equipment introduction
Jianxin Brand HJC concrete mixer is consisted of a mixing drum and its auxiliary support components. The mixing drum is a concrete loading drum. It is made of high-quality wear-resistant steel plate, and in order to be able to automatically load and discharge concrete, special spiral blades are welded on the inner wall of drum.
When the concrete mixer drum rotates, the concrete moves in the direction of the spiral of the blade and is mixed and stirred during continuous rotating and turning.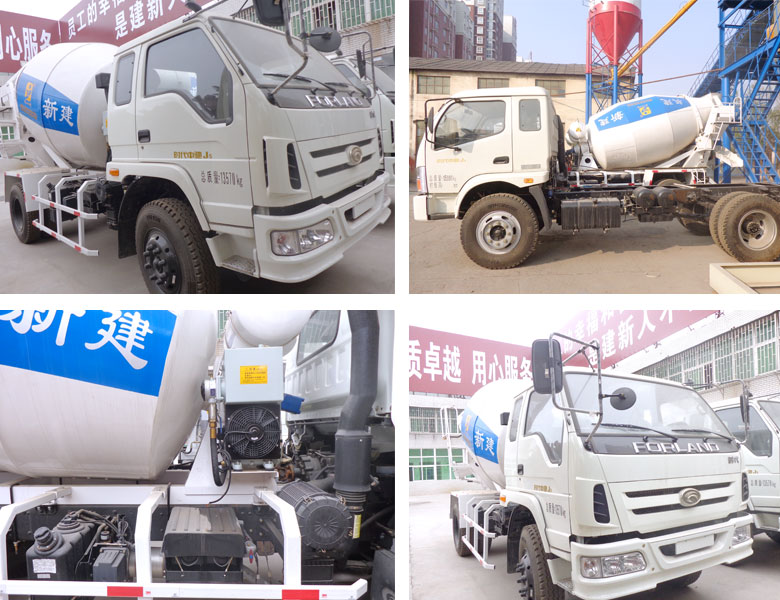 During feeding and transportation, the mixer drum rotates forwardly and the concrete moves inwardly along the blades. When the material is discharged, the mixing drum is reversed and the concrete is discharged outward along the blades. The rotation of the mixer drum is driven by the diesel engine. The loading capacity is 3 to 6 cubic meters. The concrete mixer truck generally uses the truck engine to drive the diesel pump through the PTO, and then the high pressure oil drives the diesel motor to drive the mixier drum. When the loading capacity is 9 to 12 cubic meters, the diesel engine driven by the diesel engine driven by the auxiliary diesel engine. The blades is the main component in the mixing device. Damage or severe wear will cause uneven mixing of the concrete. Besides, if the angle of the blade is unreasonable, it will cause the concrete to segregate.
Technical Parameters
Model
Conveying capacity of mixer
(m³)
Geometric capacity of mixer
(m³)
Loading ratio
Diesel engine power
(KW)
Rotary speed of mixer
(r/min)
Axis angle
Inlet height
(m)
Minimum height of outlet
(m)
Whole machine quality
(kg)
Shape size
(long * width * high)
(m)
HJC.3A
3

5.05

0.67

10.3

3-11

16°±15'

3.1

1

4000

4.6×2.05×2.1

HJC.6A
6

8.96

0.67

40.5

5-15

16°±15'

3.2

1

6000

5.8×2.6×2.65
Model
Conveying capacity of mixer
(m³)
Geometric capacity of mixer
(m³)
Loading ratio
HJC.3A
3

5.05

0.67

HJC.6A
6

8.96

0.67
Product advantages
The main characteristic of HJC type concrete mixer truck is that it has a diesel engine as its power source. When the truck in the transport process, the mixer drum can continuously rotate. There are no unfavorable phenomena such as dispersion and sedimentation of cement slurry, so as to ensure that the ready mixed concrete slurry can always maintain higher quality during the process of transportation, enabling the supply of high-quality building materials for the building contruction.
Related Products
INFO REQUEST


Tel:0086-18437125333/0086-371-86598800

Fax:+86-371-86599393

E-mail: jianxin@zzjxcorp.com

Address:West 200m of Guangwu Road and G310 National Way intersection, Xingyang-Zhengzhou City, Henan Province, 450100 China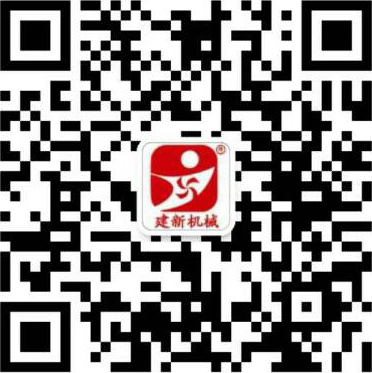 WeChat:18437125333

INFO REQUEST